Orders & Shipping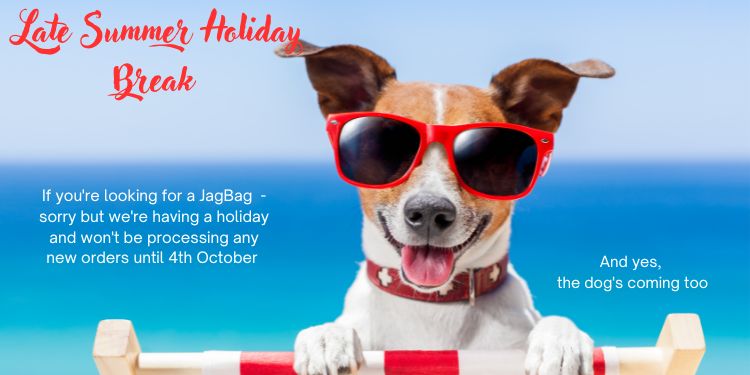 PLEASE NOTE
We're taking a late summer break and won't be able to process and post
any orders until WEDNESDAY 4th OCTOBER 2023
Sorry for any hassle this might cause
We aim to process orders and ship them out within 48 hours.
If there is going to be a delay in fulfilling any order then we'll let you know as soon as possible.
UK Delivery
Orders to all UK postcodes are sent by Royal Mail 1st Class Delivery. Customers can also choose to pay extra to take Signed For and Special Delivery. All the options available are shown on the Checkout page. Unlike some companies, we don't charge extra for deliveries to the far flung areas of the UK. Royal Mail provide a pretty good service but deliveries may be subject to delays right now.
Delivery to non European Countries
Delivery times to all countries vary. At the moment delivery takes around 14 days - but it can be quicker, it can be slower. We don't know how long it will be until your order actually arrives.
We send all orders with a tracking number so you will be able to see exactly where your order is in the delivery system at any time.
Cancellation, Refund and Returns
You may cancel your order and receive a full refund at any time before we ship it out to you. If, within 28 days of delivery, you decide the product is unsuitable, we will take it back and either offer an exchange or a full refund - no questions asked.
In the event of the goods being damaged in transit or found to be faulty on delivery, we will of course offer either a full refund or exchange for a similar item.
Travel goods are by their very nature, made to be used and sometimes will be given a hard life. With this in mind, we can't give an un-conditional guarantee but if you feel anything bought from us gives up the ghost prematurely within 12 months of purchase, let us know and we'll see what we can do by way of recompense. Fair wear and tear will be taken into account in claims of this type.
We like to be fair but sometimes JagBags are returned to us which have obviously been washed in hot water, with detergent, in a machine, fabric conditioner rinsed and finally tumble dried at a maximum setting. If you treat your JagBag this way, please do not ask for a refund.
Complaints
We try to give the kind of service we like to receive ourselves when buying online. Sadly, we're only human and probably do make the odd mistake. If you feel we could have done better please let us know us and we'll do our best to resolve any issues amicably.