Deluxe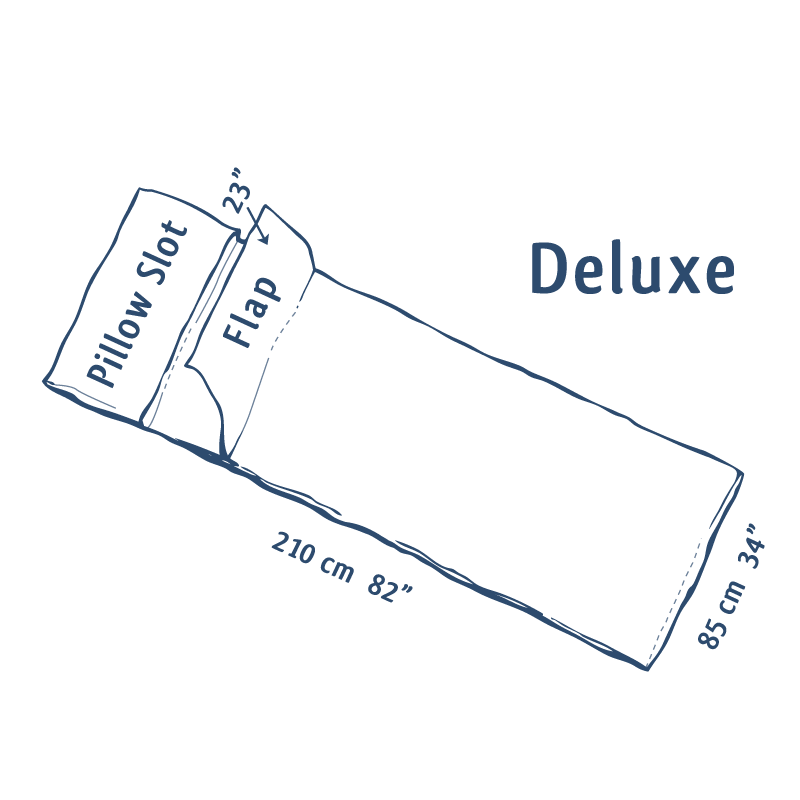 The Deluxe is our best selling liner. It is a very generous 82 inches long (210cms) and 34 inches (85cms) wide. Weight is around 5.5 ounces (156g).
Packed, it's about the size of a paperback book but weighs a lot less and takes up minimal space luggage.
At the top is a very versatile Pillow Slot where you can put a pillow (obviously!) or use it to keep valuables close by at night. And, if things are desperate, you can put your head into it for extra warmth or as protection from mossies. .
The Flap is handy for making sure your shoulders are fully covered.