Mummy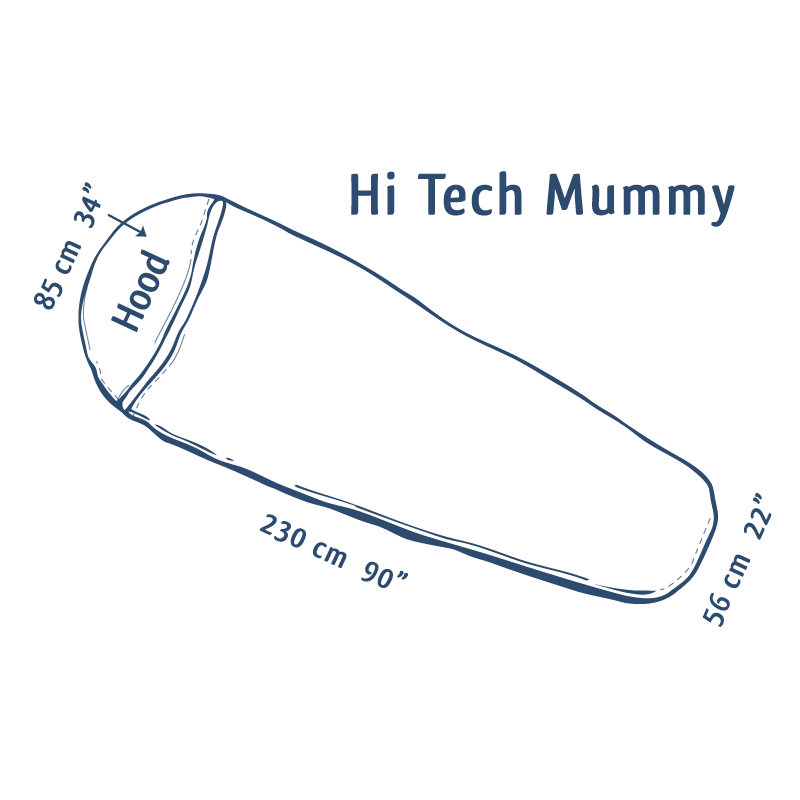 These liners are specifically shaped for use with mummy style sleeping bags. There is an integral hood, or pillow slot, which can be used to take a pillow or even your head for extra warmth or for protection against mossies and other biting insects.
Unfolded, they are a generous 90ins/230cm in length. The widest point at the head is 34ins/85cms, tapering down to 22ins/56cm at the bottom.
The liner packs down to a space saving 4ins/10cms x 5ins/12.5cms and weighs in at 4.4oz/125g.
JAGBAG SHORTAGE!
SORRY - but we're having trouble
getting supplies of silk at the moment
and as a result, we are VERY short of stock.
Hopefully supplies will resume again
shortly and we'll have stock levels
back up to normal.