Standard - Extra Wide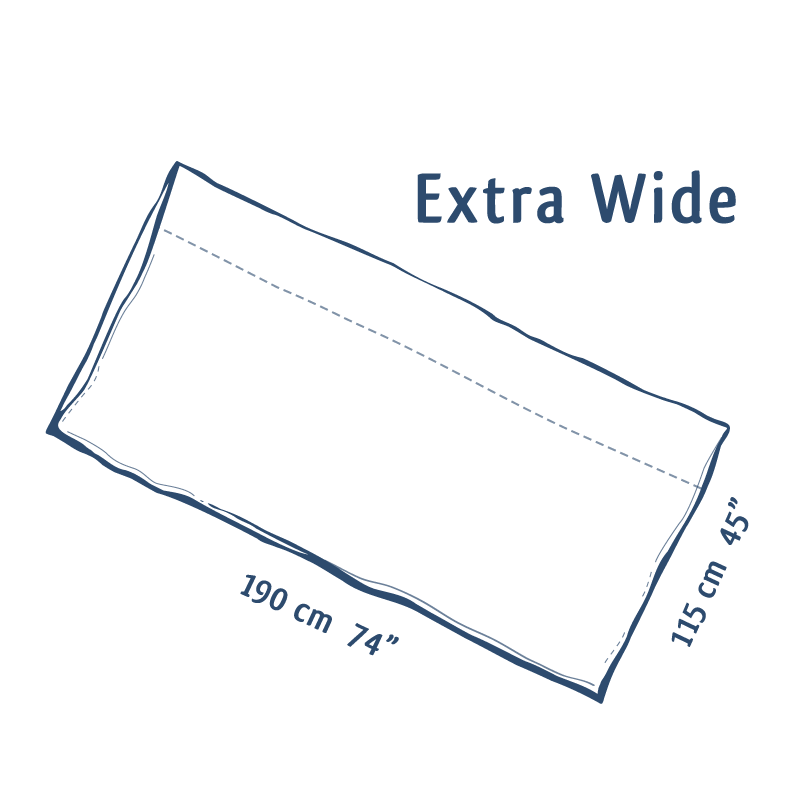 Have you tried a sleeping bag liner before and found it too restricting?
Like to move around in your sleep?
Need space?
Sounds like you need a JagBag Standard Extra Wide Silk Sleeping Bag Liner.
With a generous 45 inch/115 cm width, the Extra Wide JagBag offers plenty of space to help you enjoy an un-constricted nights sleep. It's 74 inches/190cm long.
Despite their large proportions, the Extra Wide JagBag packs down to a tiny, space saving 6 x 7 ins/14.5 x 17 cms.
Like all JagBags, the Standard style is extremely lightweight and folds down to less than the size of a guidebook and weighs a mere 6 ounces/168g