Standard - Double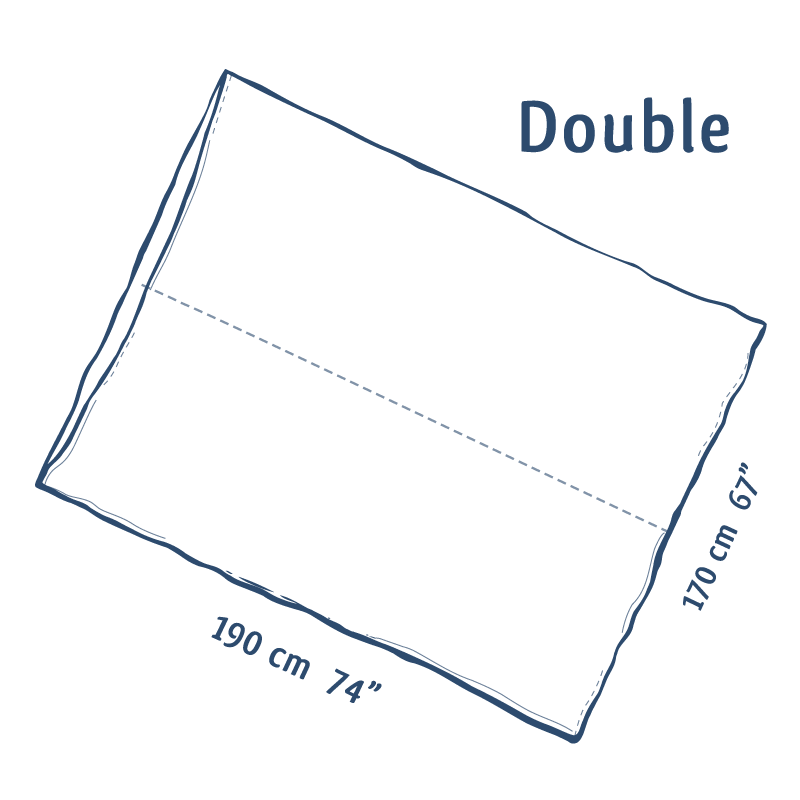 A large, double size sleeping bag liner suitable for use by two people or even as an emergency duvet cover!
These liners measure a generous 74 inches (190cm) in length and 67 inches (170cm) across. Packed up they are 10 inches long (25cms) and 8 inches wide (20cms), weight is 9 ounces (250g).
There is a seam down the middle of the Double Jag Bag but it is flat and causes no discomfort.
Small delivery of stock made on 22nd December. We now have limited quantities of Blue and White available. Full range of colours should be back in stock late January 2016.